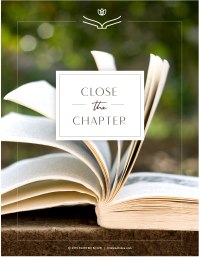 Each morning is a fresh chance to start again.
Resources and tips are waiting for you!
Drop your name + email below to get your FREE Close the Chapter Journal delivered straight to your inbox along with weekly information on how to relieve stress, anxiety, including relationship communication tips and so much more.
Text about the MHM videos
Pathways to Healing Counseling
text goes here about Pathways
Your moment to move forward is now.
I know it takes courage to choose to walk through the doorway to the future and leave the past in the past.
I have resources and tips to help you on your journey.
As soon as you click "I'm Ready," a confirmation email will be on its way to your inbox, and you'll be one step closer to the life you want to live.