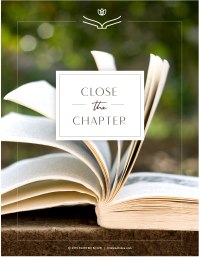 Each morning is a fresh chance to start again.
Resources and tips are waiting for you!
Click below to get your FREE Close the Chapter Journal delivered straight to your inbox along with weekly information on how to relieve stress, anxiety, including relationship communication tips and so much more.
Want to book me to speak, or get more information about the course, podcast, or anything in between?
Drop your name, email, and a note below:
Looking to schedule a counseling session? Visit pathwaystohealingcounseling.com
[gravityform id="2" title="false" description="false" ajax="true"]