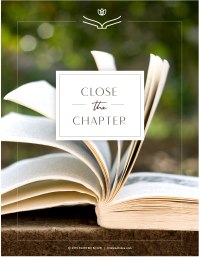 Each morning is a fresh chance to start again.
The Close the Chapter Journal, a gentle 5-day journey to help you open the door to what's next.
Drop your name + email below to get your FREE gift delivered straight to your inbox:
Want to book me to speak, or get more information about the course, podcast, or anything in between?
Drop your name, email, and a note below:
Looking to schedule a counseling session? Visit pathwaystohealingcounseling.com